tl;dr: in the first year of medical school, I built an application that helps fellow students and myself with studying anatomy. The answers of the last exam, submitted by students while revising, have been visualized with Gource. Please check out the YouTube video for the result: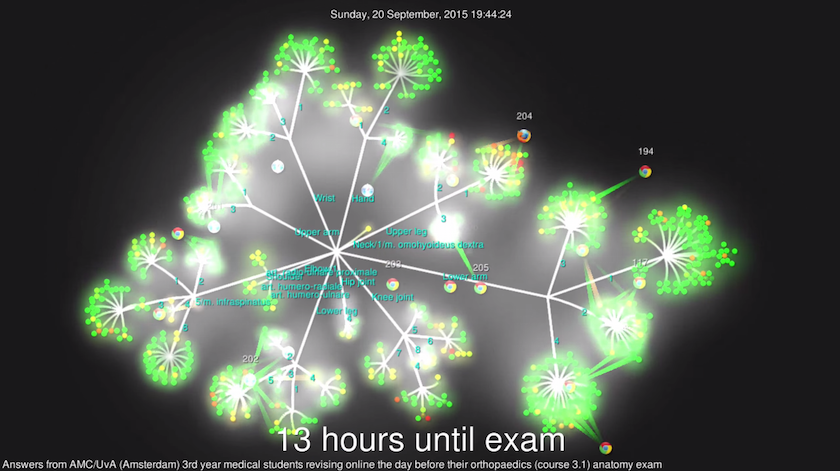 Introduction to the application
For medical students it is inevitable: you have to know all the anatomical terms by heart. The task is easy, but the amount of structures one has to learn is quite intimidating. I remember the feelings of despair that arose while staring at the latin words in the anatomy book. After one brave attempt, my attention span had decided: we needed a better way to study this (one that involves computers).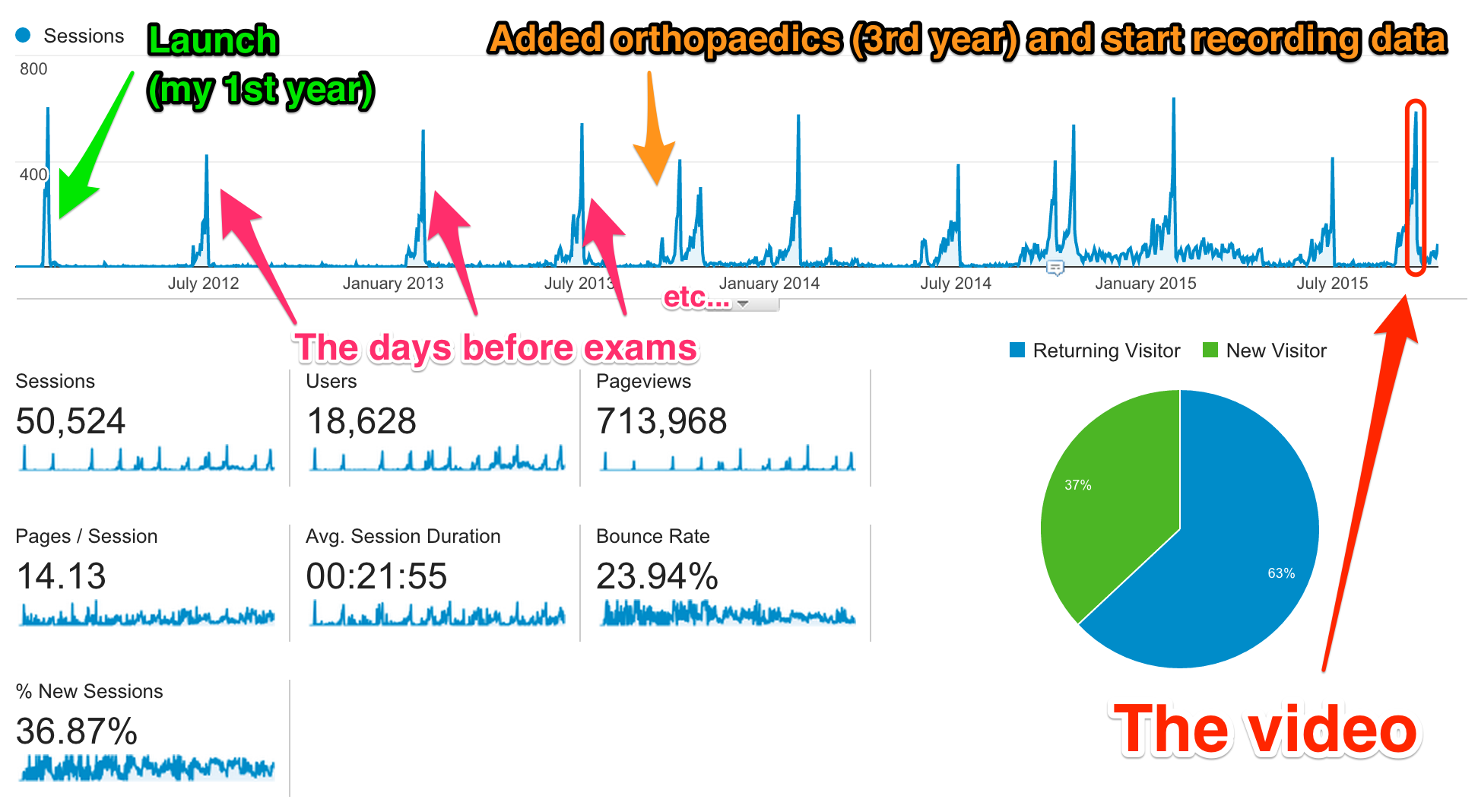 Building the visualization
This is the exam_date that we will be using for this visualization:
Retrieving the answers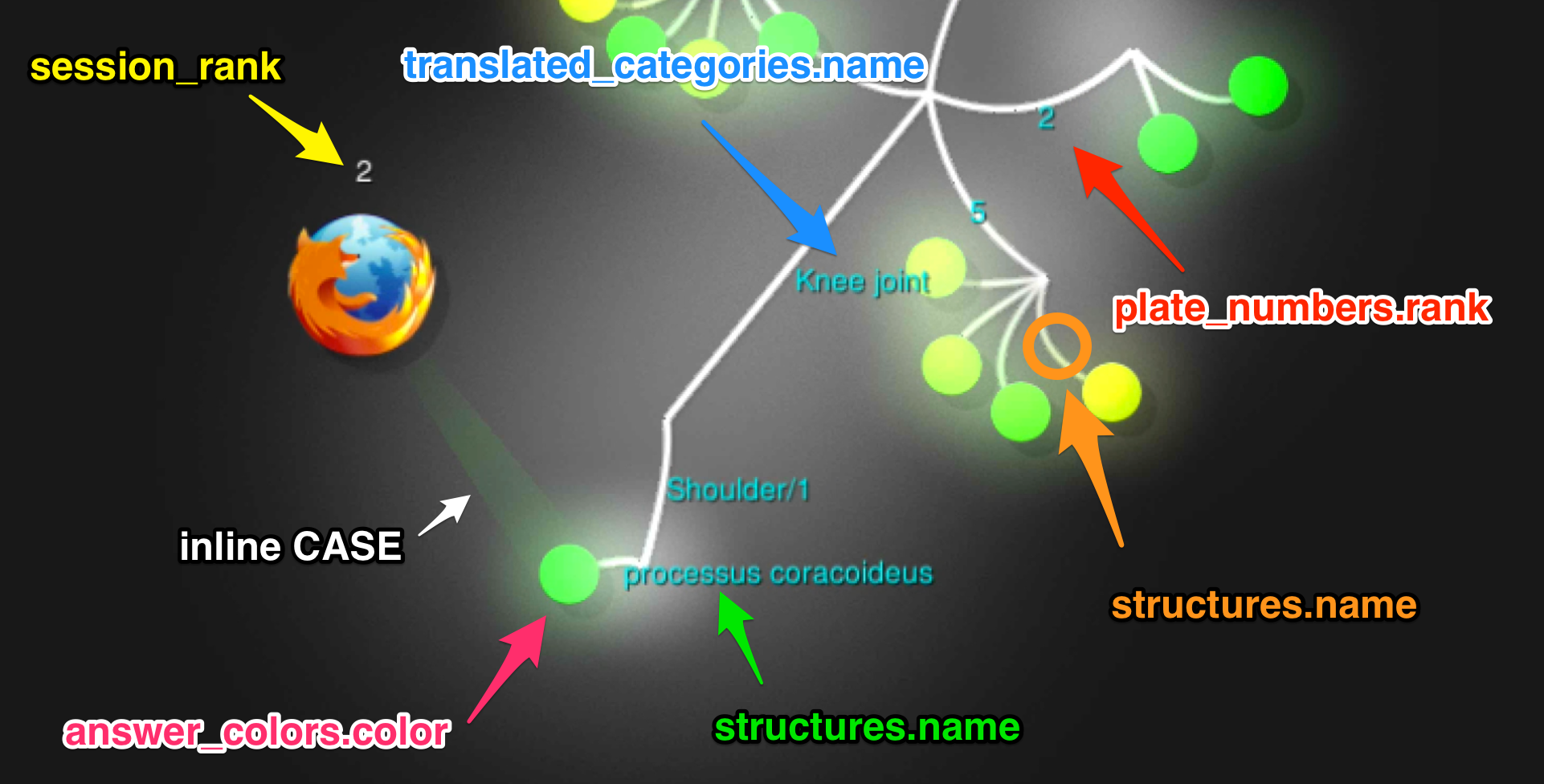 We use one big PostgreSQL query that yields all the answers from the timeframe in the right format. No scripting needed!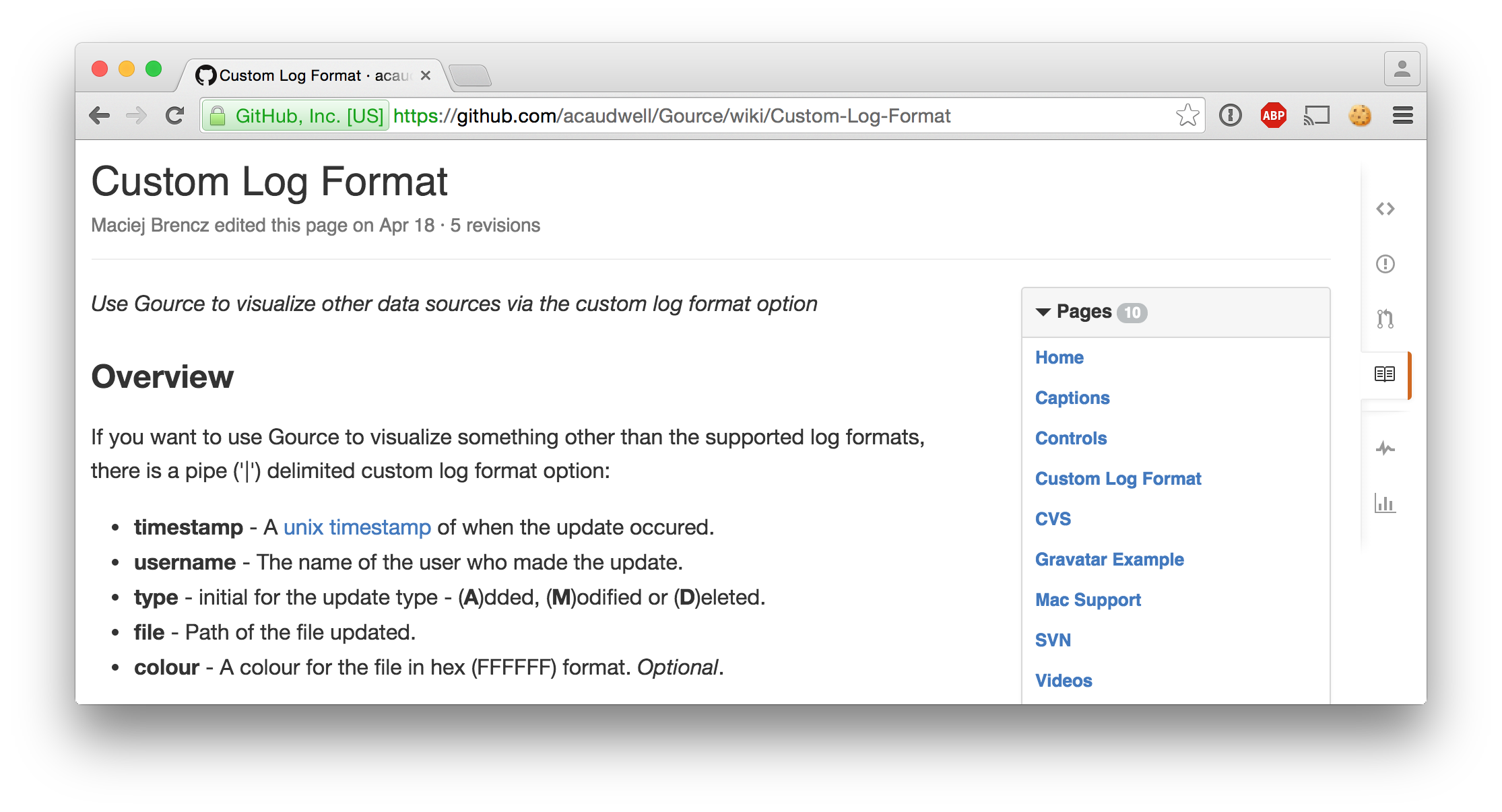 The results from the query seem to match Gource's custom log format:
How many answers do we have in total?
Captions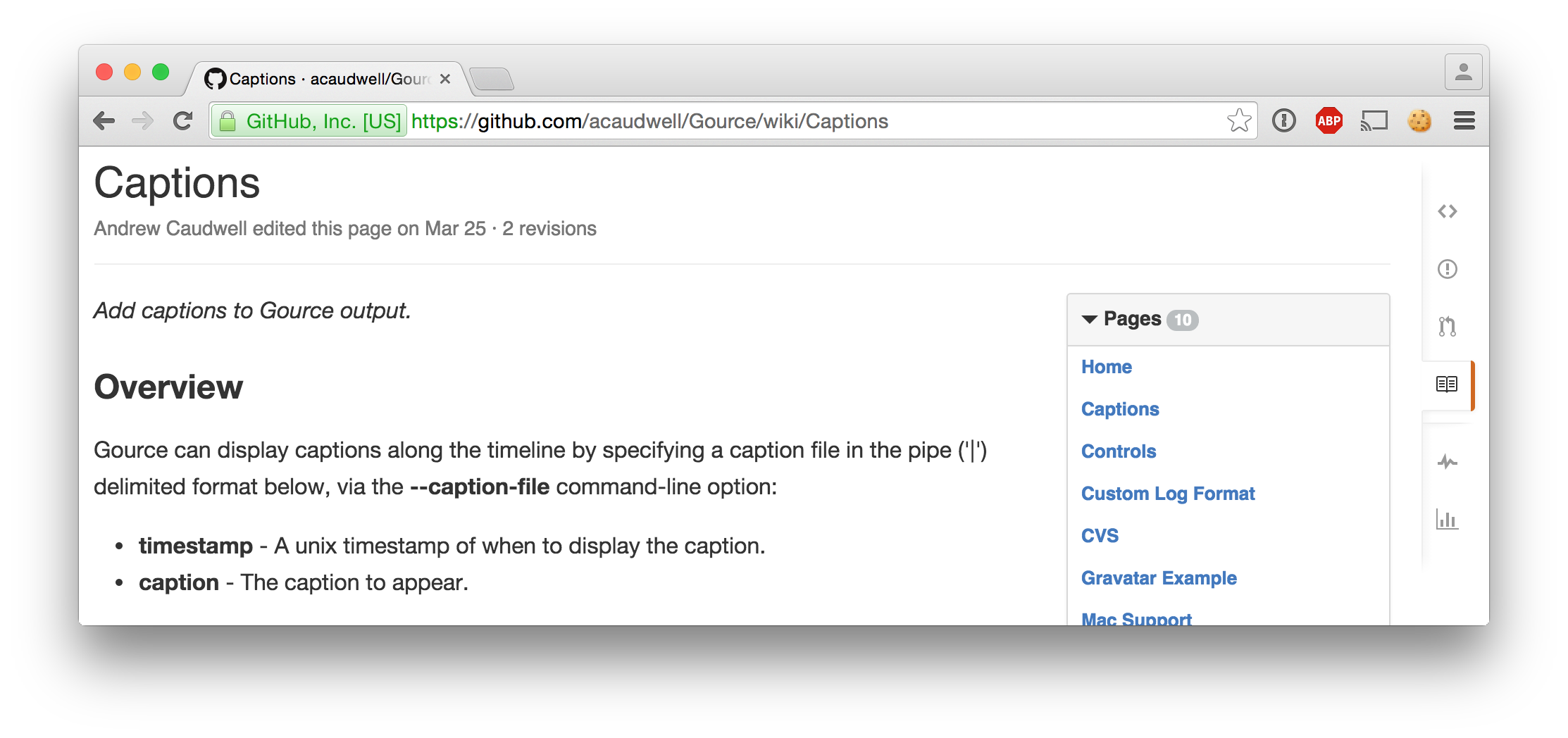 User images
Retrieving user agent data per session (rank)
Linking the sessions to browser icons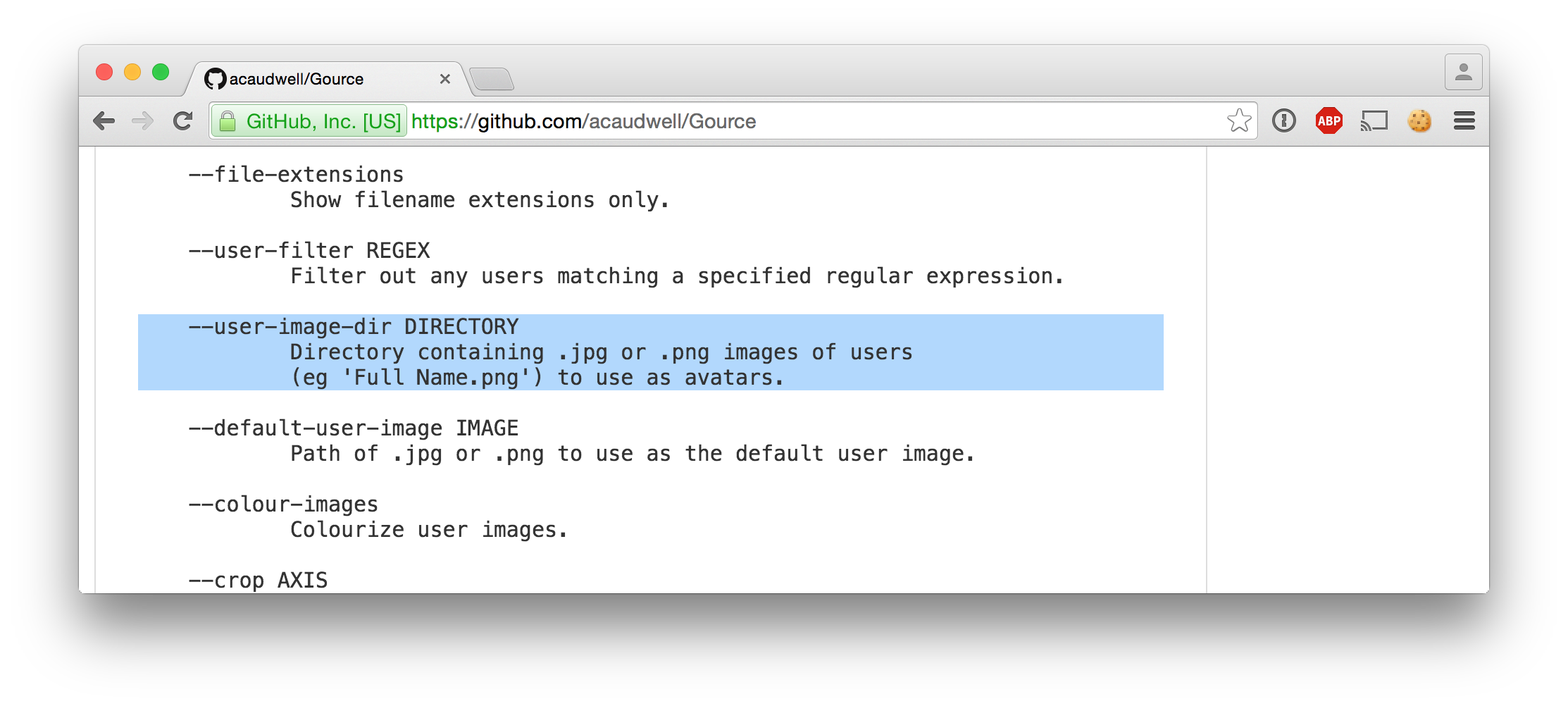 Putting it all together